News | Rainbows and Clover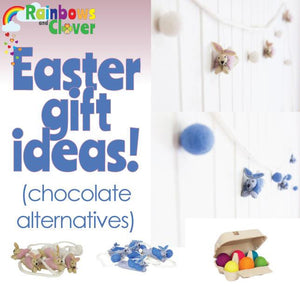 The story of the Easter Bunny is thought to have become common in the 19th century; Rabbits usually give birth to a big litter of babies (kittens), so they became a symbol of new life.  Legend has it that the Easter bunny lays, decorates and hides eggs as they are also a symbol of new life.  Modern day kids love to go on egg hunts, and these can be so much fun when done with friends and family.
Over the past few decades, as with many other holidays, Easter has become extremely commercialised, and shops are pumping out Easter eggs, chocolate bunnies, Easter clothing for kids, and Hot Cross Buns - just after Christmas! 
Click here to read more about our favourite holiday of the year!